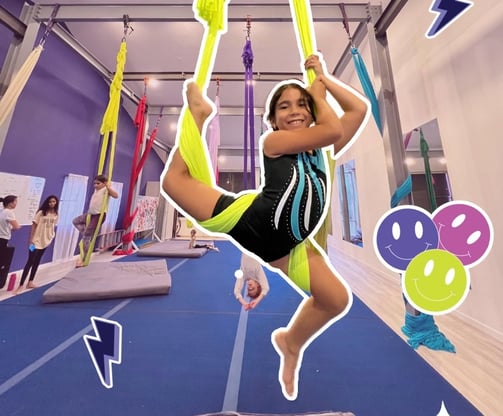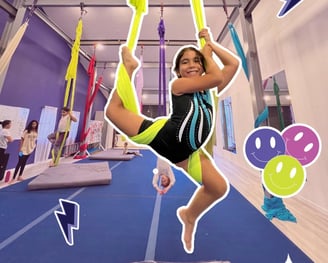 Conditioning and choreography classes for kids ages 5+.
Our students are placed into classes based mainly on their age. We believe this maintains a fun and comfortable environment. Individual instruction is offered throughout the class to ensure everyone is being challenged based on their skill level.
In this class, the emphasis is on having FUN and being creative on the silk. We learn new moves, sequences, routines, transitions, and (safe) drops.
Conditioning and stretches are also integrated into the program for a well-rounded training session.
Participation in our annual showcase event is optional but highly encouraged.
See registration information below.
To register please fill out the form below. Please note this does not guarantee a spot in a class.
If we have availability we will reach out to you within 3-5 business days to confirm and organize placement.
If we do not have availability you are automatically placed on our waiting list until we have availability or until the following term. In either case we will reach out to you via phone call or whatsapp.